Melody Park Aristocrat



Are you looking for that super special Newcomer Pony that can carry a child!

Registered Riding Pony and eligible Arabian Riding Pony. Currently measures 12.3h.

Melody Park Aristocrat has an extreme front, good conformation, and is a beautiful moving pony. He was shown as a yearling at Toowoomba Royal and Sydney Royal with high placings in led classes.

Aristocrat was broken in January 2017 and has recently commenced in January 2018 as a Newcomer pony under saddle. He has already after 4 shows gained 4 performances towards the 2019 Royal Shows and recently won the 2018 EA Horse of the Year Medium 12-13h Newcomer Pony Class and Preliminary Medium Pony Class.

Aristocrat has the most loving temperament and has excellent ground manners and is a pleasure to ride at home and on show day. He requires very little work before his classes and carries his rider kindly. He is a sensible pony that has no dirt and would be suitable for a child who wanted to compete across many different disciplines including pony club.

Video and more photos available on request.
Melody Park Ruby Rose -sold


Sire: Maximus of Astral
Dam: Melody Park English Rose
To Mature to 14.1h

This beautiful Galloway filly has loads of presence, excellent confirmation, a beautiful front and the best of temperaments.

Ruby comes from a family of Royal Show Winning Ponies and is a full sister to the Royal Show Champion "Melody Park Kings Command".

This line of Riding Ponies are renowned for their quality and temperaments that carry children and are extremely trainable. Ruby is well handled, has been mouthed and backed and has the world at her feet. Ruby would make an ideal Childs Galloway or Adults Royal Show Mount.
Galloways of this quality with an unflappable temperament are very hard to find.
Price: $7,000 ono
Melody Park Peter Pan -sold
Sire Maximus of Astral

Dam: Melody Park English Rose


Peter Pan is an impeccable Riding Pony that oozes presence. He will mature to approx 14.1h and has a temperament his father is famous for! Peter has a gorgeous head, huge lengthy sweeping front, excellent confirmation and a very impressive trot!

This boy is a full Brother to the well performed Royal Show Supreme Champion and 2012 Vasa Open Pony Champion Winner "Melody Park Kings Command". Peter is destined to follow in his full brothers footsteps as a saddle galloway prospect. Peter has been mouthed, backed and is well handled, ready to take the on the show ring!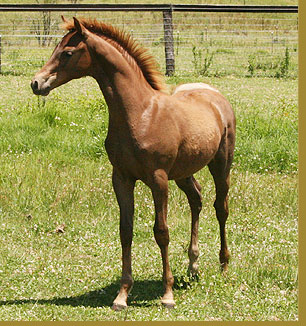 Melody Park Heir Apparent-sold
Sire: Maximus of Astral
Dam: Melody Park English Rose

Super Elegant and refined Colt to mature 14.0h. Heir Apparent has the most amazing high set front, beautiful pony head, big poppy eyes and oozes presence. He is a full brother to the Successful Melody Park Kings Command who has had an amazing first season under saddle winning the VASA Open Large Pony of the Year at the age of 3 years. Heir Apparent will be a super sire or saddle prospect and we are sure will be as successful as his full brother Kings Command. Heir Apaprent has been well handled and is ready to grace the show ring. For Sale to only the best Stud or Show Home.

Price: $ POA
---
Melody Park Fairy Wings -sold

Sired by the National and Royal Show Champion Stallion, Maximus of Astral and out of Foxhall Heaven's Serenade.

Fairy is bred in the purple carrying a cocktail of beautiful English blood including Hamptonne Heaven Sent, Keston Tribune, Sanbourne Royal Ensign and Strinesdale Matador. This filly will mature 13.3h and is an extravagant moving filly, with a temperament of gold. Would suit a child or adult rider wanting a reliable and quite quality filly. Fairy has been well handled and is ready to break in. A beautiful filly with the world at her feet.
---
MELODY PARK DANCING QUEEN -sold

SIRE: MAXIMUS OF ASTRAL

DAM: MELODY PARK CINDERELLA

Dancing Queen is magnificent small pony standing at 12.1h. Queen is extremely elegant and petite, beautifully put together with a huge hooking front, tiny pony head and the most wonderful of temperaments. Dancing Queen is breathtaking to watch, she is of true riding pony type. This filly is guaranteed to turn heads wherever she goes and is of National quality. She attended the 2011 Sydney Royal Easter Show and was highly placed in an extremely strong filly class. Queen has recently been broken to saddle and has been shown 5 times for Wins. Rarely do ponies of this calibre, temperament and type become available in a package under 13h! Qualified for Sydney and Canberra after 4 months under saddle. A beautiful pony with a huge future ahead of her and would suit any child rider.

Price: POA
---